[ad_1]
THE government must lower tariffs on meat and feed products permanently and allocate revenues from these imported goods to boost domestic production in order to make food items, particularly meat, cheaper for Filipinos, experts said.
                Monetary Board member V. Bruce J. Tolentino told the BusinessMirror that the tariff reductions on pork imports must be made permanent as part of a proposed livestock development bill that seeks to modernize the country's meat production.
Tolentino explained that tariff revenues from livestock imports must be plowed back to domestic industries to help them improve productivity and lower production costs.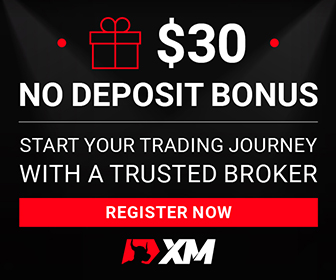 "I believe that they should be included in the discussions for the livestock development law. Look at the total tariff revenues coming from livestock and that should go all to the domestic livestock sector," he said.
"This way it is clear where the funds for the program are coming from," he added.
Tolentino noted ongoing discussions between the legislative and executive branches of the government to pass a livestock development law in the current Congress.
Sen. Cynthia A. Villar, who heads the Senate Committee on Agriculture and Food, has been vocal about her intentions to craft and sponsor a bill creating a livestock development fund akin to the six-year rice competitiveness enhancement fund (RCEF) created by the rice trade liberalization law.
Corn, too
Gradually lowering corn tariffs to 5 percent for imports will help reduce the cost of meat products and boost the production of the local livestock sector, according to an economist from the Philippine Institute for Development Studies (PIDS).
In an interview with BusinessMirror, PIDS Senior Research Fellow Roehlano M. Briones said the proceeds could also be placed in a fund that would help the corn farmers, similar also to RCEF.
However, this fund may not be as "lucrative" as the RCEF and would not be able to finance big programs. This is especially if tariffs are gradually reduced to 5 percent.
"This is the compromise you're making. Actually right now, you are sacrificing the livestock and feed milling industry. You are actually sacrificing them in the name of the corn farmer," Briones said.
Tolentino also backs lowering tariffs on corn and other feed materials like wheat, in order to make available cheaper feed materials for the livestock industry. He thinks revenue collections from imported corn and other feed materials must be earmarked for development of the domestic corn industry.
"If we want to solve our problem on high meat prices we must focus on productivity," he said. "Why are Vietnamese and Thai farmers able to produce more at lower costs? We should answer that question. Clearly, the farmers that we are comparing – the Thais and Vietnamese – are more productive since their production cost is lower," he added.
Tolentino proposed that government do to the corn industry what it did to the rice industry: open it up and allocate tariff collections for its development. Tolentino thinks the livestock and corn development funds must be at least five years.
A presentation shared by Tolentino with the BusinessMirror showed Filipinos pay more than double for pork compared to Thais and 73 percent more compared to Vietnamese.
For chicken, Filipinos pay more than double than Thais and 44 percent higher than Vietnamese.  Tolentino attributed the higher costs of meat products to "significantly more costly" animal feeds in the country.
Gradual reduction
Briones said tariffs could be reduced gradually, but the first cut should be to bring down duties to 20 percent. This means at least a 50 percentage point reduction from existing tariffs.
Currently, the current tariff of over 40 percent for in-quota tariff and 50 percent for out-quota tariffs are slapped on corn imports from non-Asean countries. The current corn tariff in the Asean is 5 percent.
He said the Asean is not a major corn exporting region given that the need for the commodity is higher than what can be produced. This implies a need to source corn from major producers like the United States, South America, and Canada.
"Maybe it's better – so as not to shock corn farmers – to have gradual reductions. And then, when they realize they can cope after all, then they'd be more amenable to further reductions," Briones said, partly in Filipino.
Extend EO 134
Besides reducing tariffs, Executive Order 134 should be extended until the country's battle against the African Swine Fever (ASF) ends, Briones said. The EO reduced meat tariffs to 5-percent tariff rate on in-quota imports.
"As long as the ASF is not resolved, there's every reason to keep the EO intact, extend the EO. Now, if you want to eradicate ASF, let's talk about recalling it later," Briones said.
Based on a study commissioned by the National Economic and Development Authority (Neda), Briones estimated that animal feed is significantly more costly in the Philippines.
In the cost of large-scale swine farms, of the P112 per kilo, carcass weight, P64 is attributable to feed cost. And of that amount, half is from the cost of corn.
In terms of broiler farms, of the P92 per kilo cost, feed costs account for P60. The same share of the amount is attributed to corn costs.
[ad_2]