[ad_1]
A farmers' group on Tuesday urged the Senate to reject the Regional Comprehensive Economic Partnership (RCEP) trade agreement when it is presented for plenary deliberation this month.
In a news statement, the Federation of Free Farmers (FFF) challenged the senators to prove their "loyalty" to the country's farmers by junking the treaty.
Under the Constitution, at least 16 or two-thirds of the 24 senators must concur in the treaty before the country can join the trade bloc on its inception on January 1, 2022.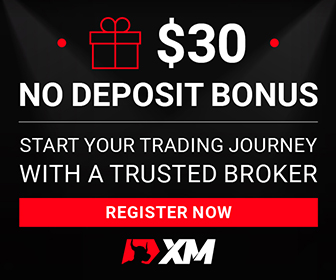 The RCEP consolidates the various bilateral trade agreements between the Philippines and Japan and the regional free trade agreements between Asean and China, South Korea, Japan, Australia and New Zealand.
The trade deal is set to enter into force by January next year after meeting the minimum number of ratification by signatories. As of Friday, the Asean Secretariat said that Brunei  Darussalam, Cambodia, Laos, Singapore, Thailand, Vietnam, China, Japan, Australia and New Zealand sent their Instrument of Ratification/Acceptance (IOR/A).
The Philippines, along with Indonesia, Myanmar, Malaysia and South Korea, have yet to submit their IOR/A.
"Many farmers are fed up with the 'import, import, import' policy of the current government and we will make sure that they will know how their senators voted on this life-and-death issue," said FFF National Manager Raul Montemayor.
"Despite the rosy predictions of some economists, there is nothing to show us that RCEP will reverse this trend. In fact, our actual experience for the past 25 years of trade liberalization give us sufficient basis to expect that things will get worse," he said.
According to Montemayor, "We will be unable to take advantage of the so-called trade opportunities because of our seriously defective production and marketing systems. It will be our competitors who will capitalize on RCEP and flood us with imports."
The farmers' group said, "Official data has confirmed that the promised gains–more agricultural jobs, investments and trade volumes–from previous trade agreements have generally failed to materialize."
Also, it added that the country's exports have not expanded significantly beyond traditional commodities such as banana, pineapple and coconut products, which are generally grown or traded by large companies instead of small farmers. 
While agricultural exports exceeded imports before the country joined the World Trade Organization (WTO) in 1995, the farmers' group said trade deficit has since ballooned to over P400 billion in 2018.
During last Friday's meeting of the Senate Committee on Foreign Relations, Ruben Pascual of Philippine Chamber of Commerce and Industry (PCCI) conveyed to the senators that PCCI's 30,000-member companies have endorsed RCEP ratification.
However, Norbert Chingcuanco, Tugon Kabuhayan spokesman, expressed deep apprehension over the impact of liberalizing fisheries products that not only hurt local producers—noting that 1.9 million are listed as registered fisherfolk—but also exposes Filipinos to very serious health risks, given the laxity in checking imported fresh seafood.
In the same hearing, Trade Secretary Ramon Lopez urged the farm sector to give RCEP a chance to work, while assuring them that it will benefit them by way of expanded opportunities for market and income growth. 30
[ad_2]